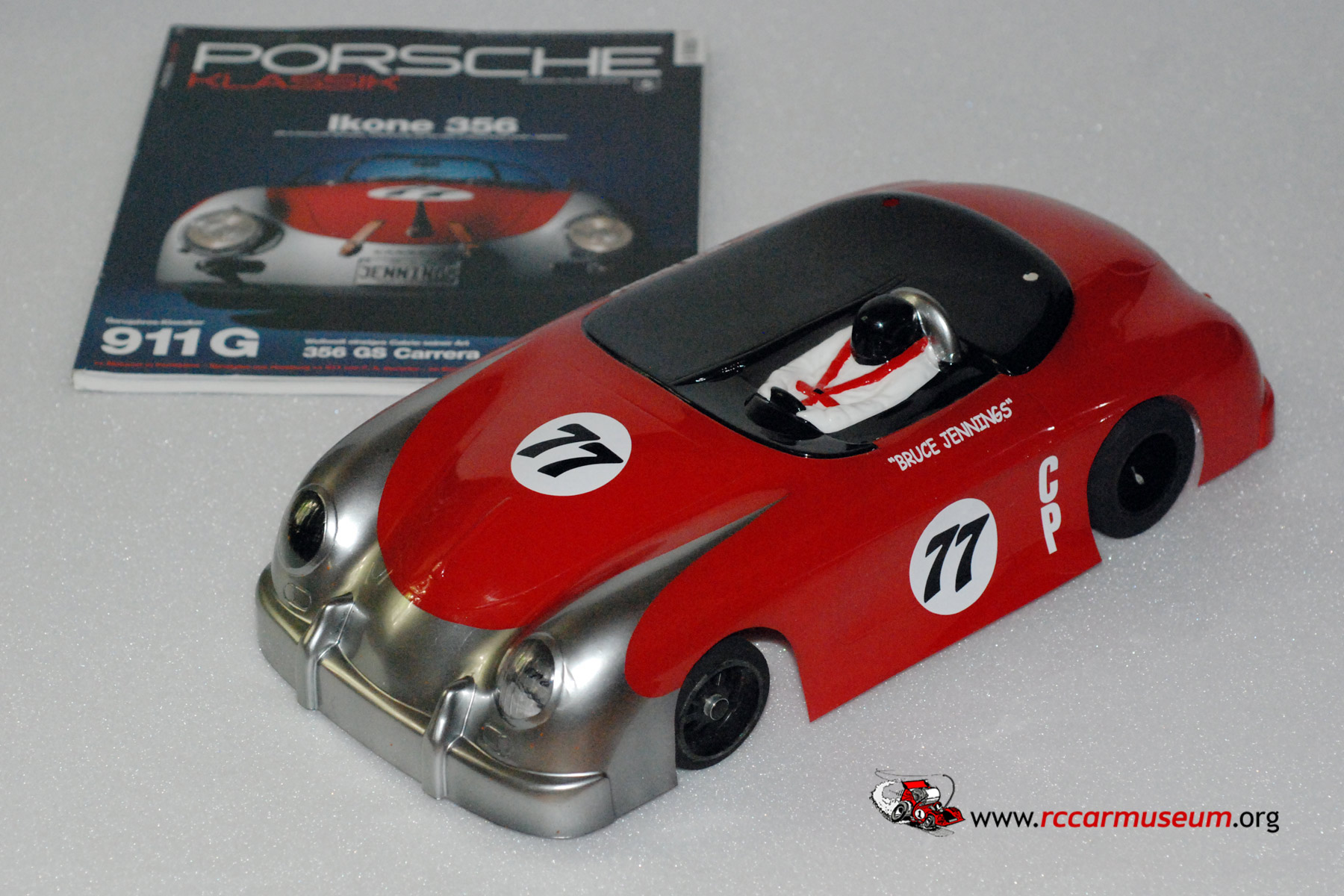 A very special Porsche 356GT model painted (by aisi 83) in iconic colours.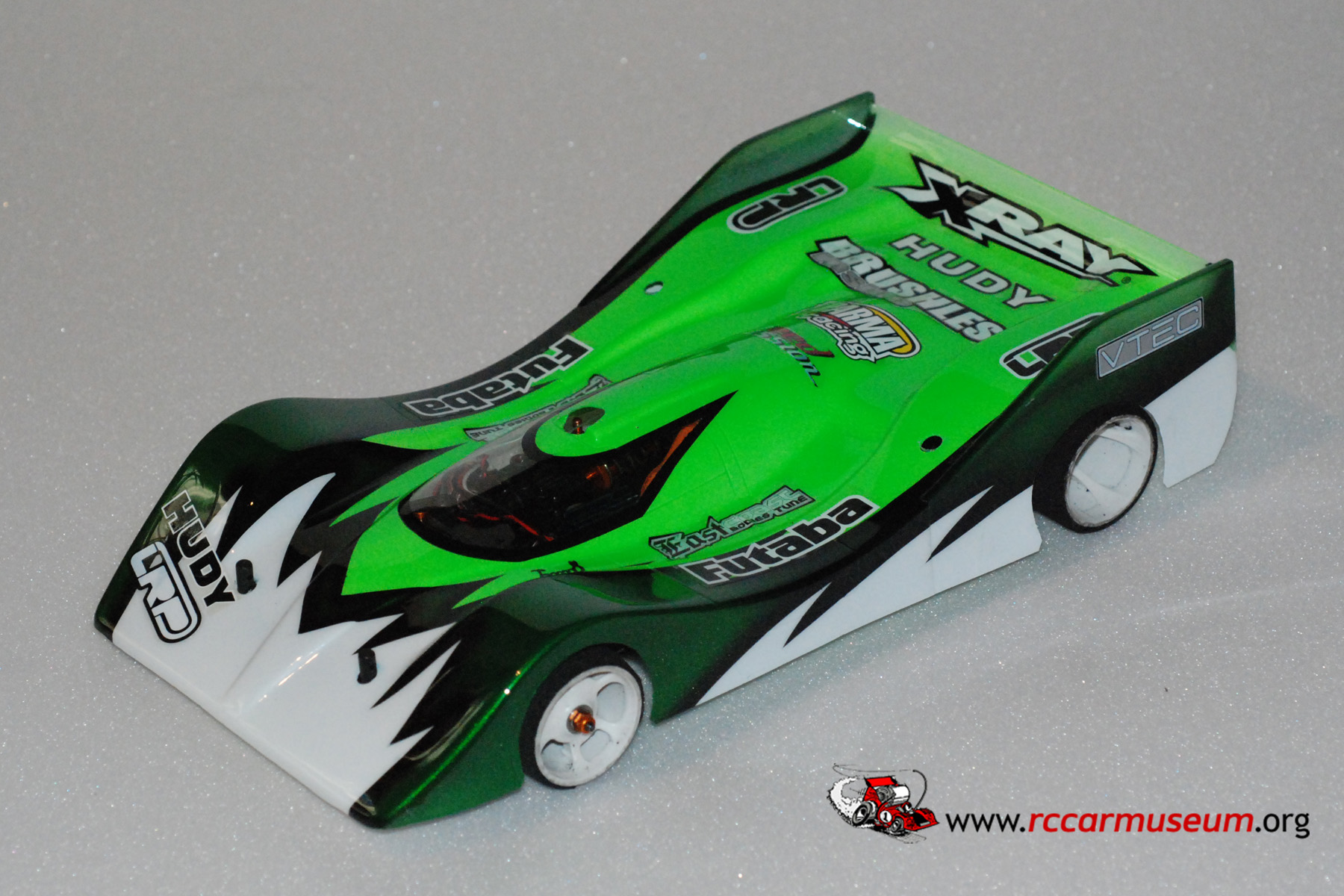 After winning the 1/12mod European Championship title 6 times in a row 2019 Alexander Hagberg donated his body shell to the Hall of Fame.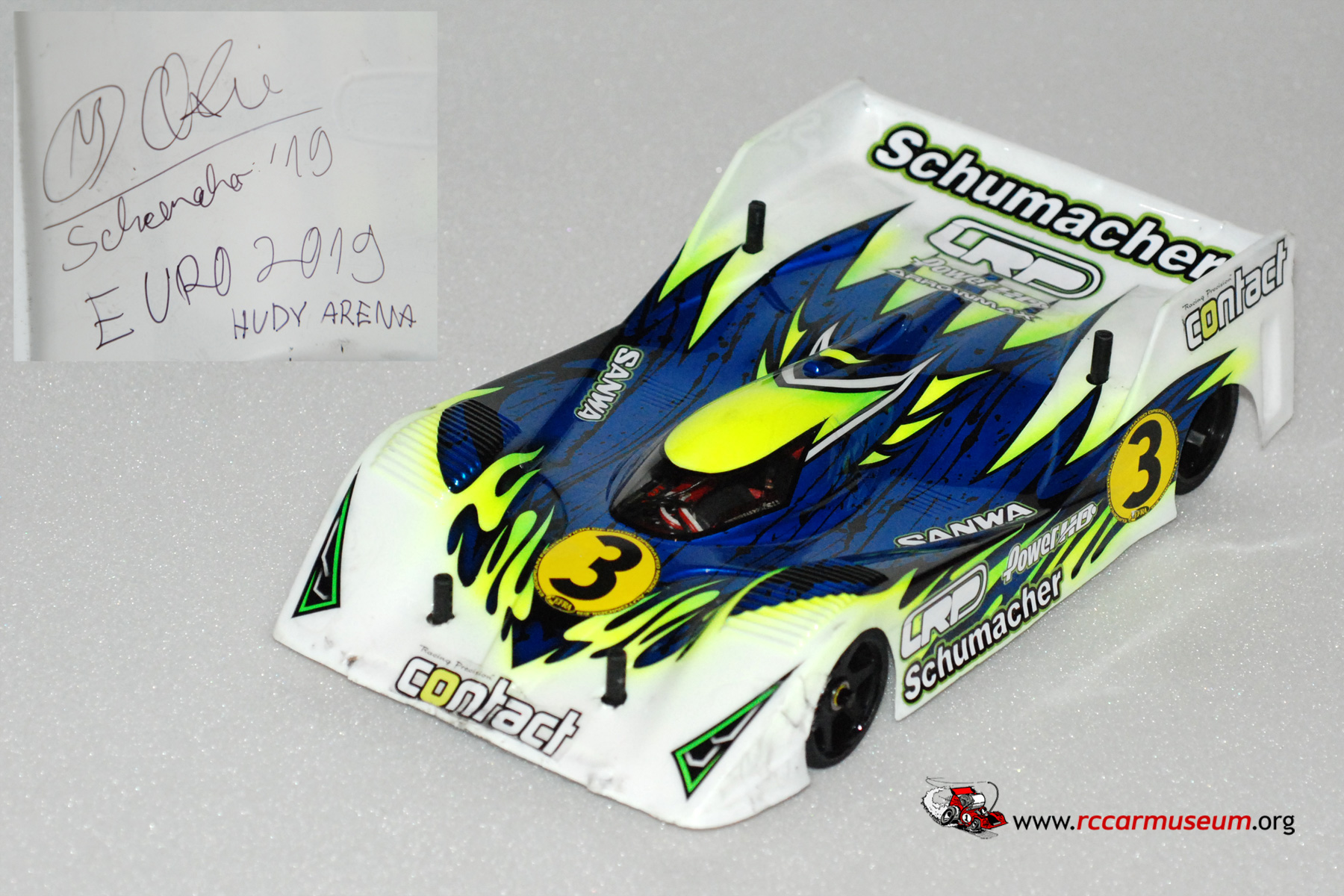 And another EC winning car: Michal Orlowskis 1/12spec EC winning body shell - thanks also to Schumacher Racing!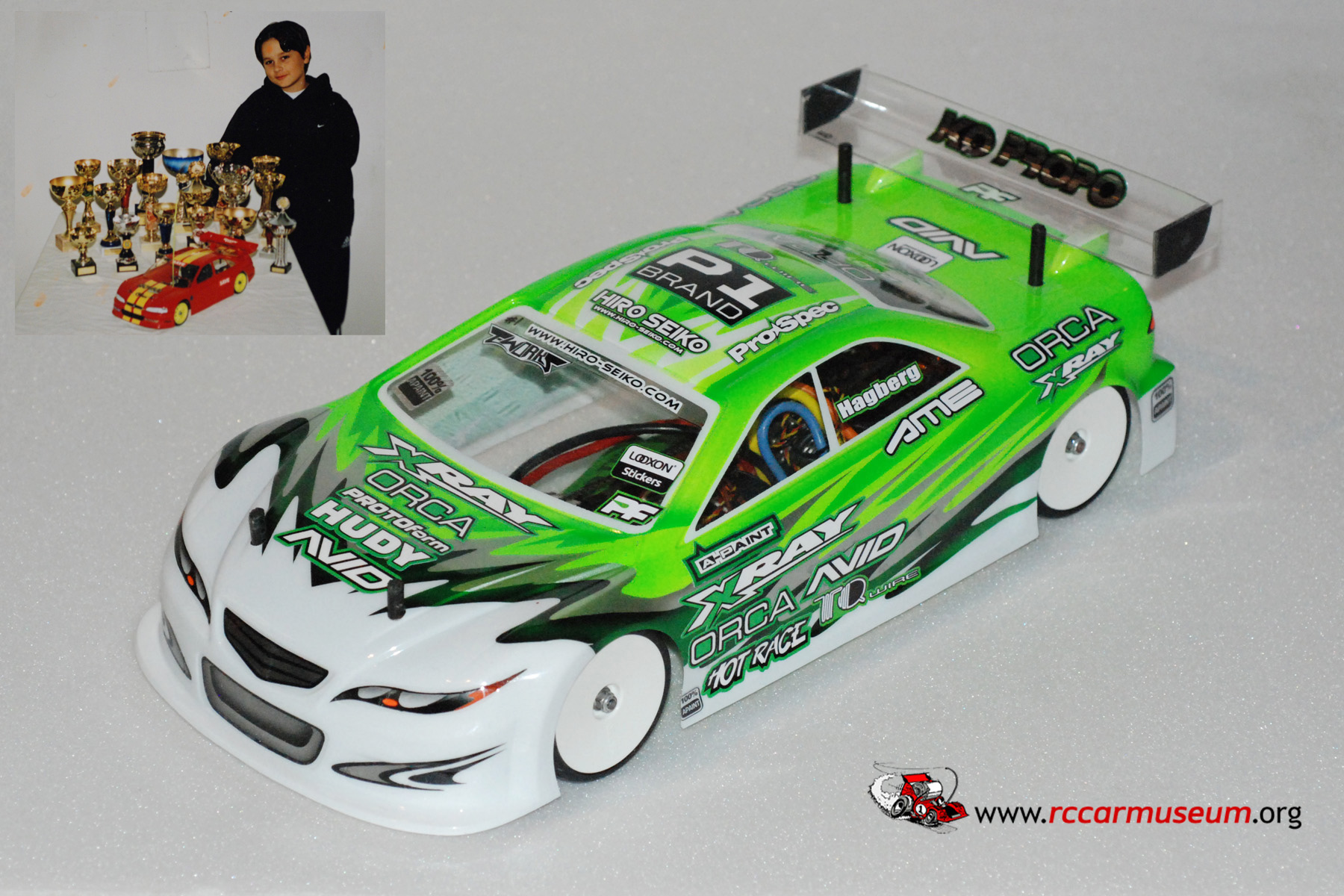 Alexander Hagberg also gave his body shell from winning the TC EC in 2015 to me and included a photo from his early days – showing already a lot of trophies.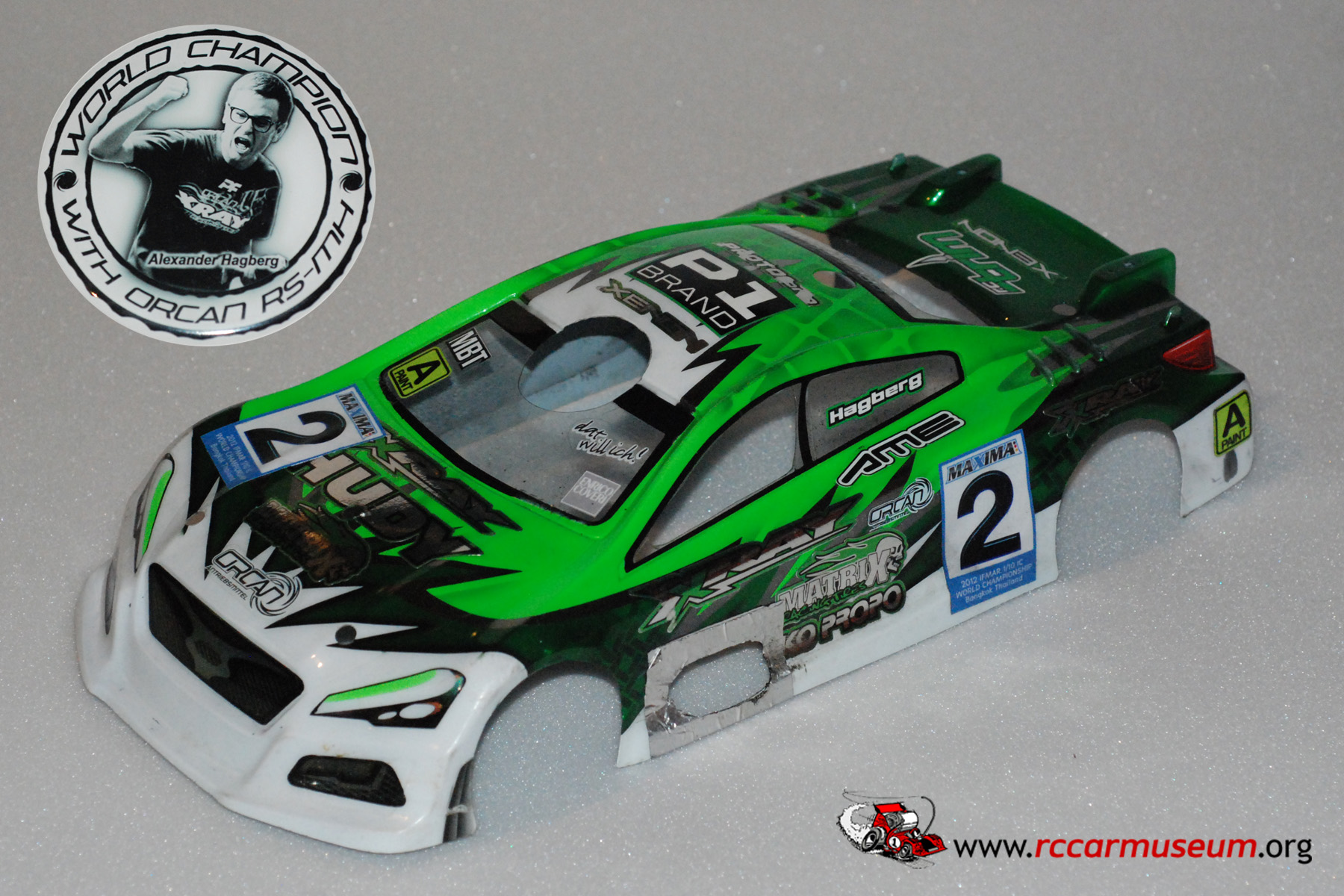 Winning the IFMAR World Championships IC 200 mm in 2014 was another big success of Alexander Hagberg.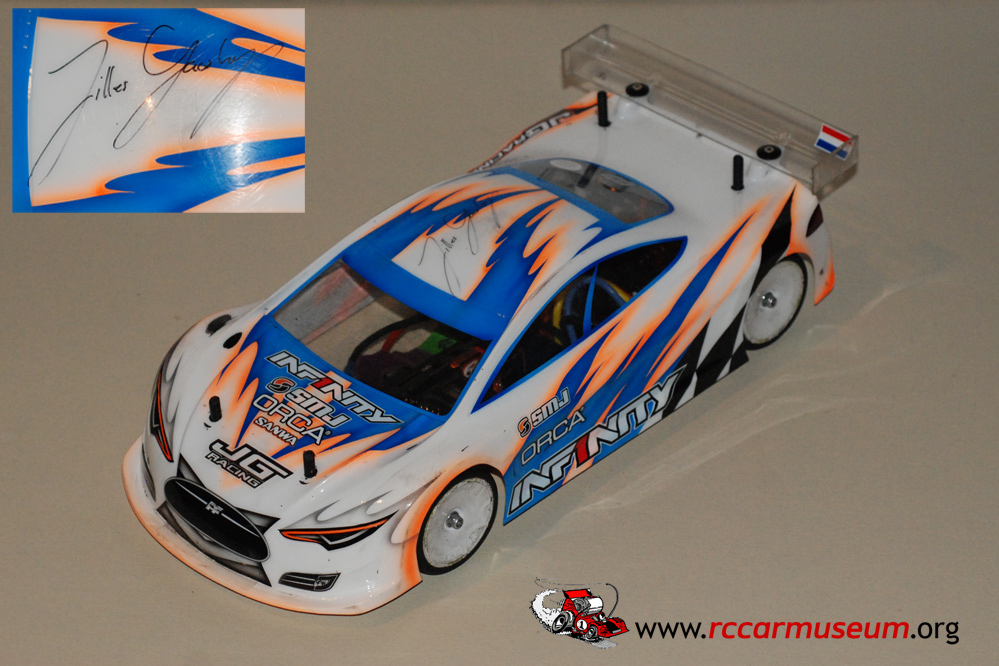 Jilles Groskamp is back in Europe and donated this signed bodyshell at the EFRA TC EC 2019 in Trencin/Slovakia to the Hall of Fame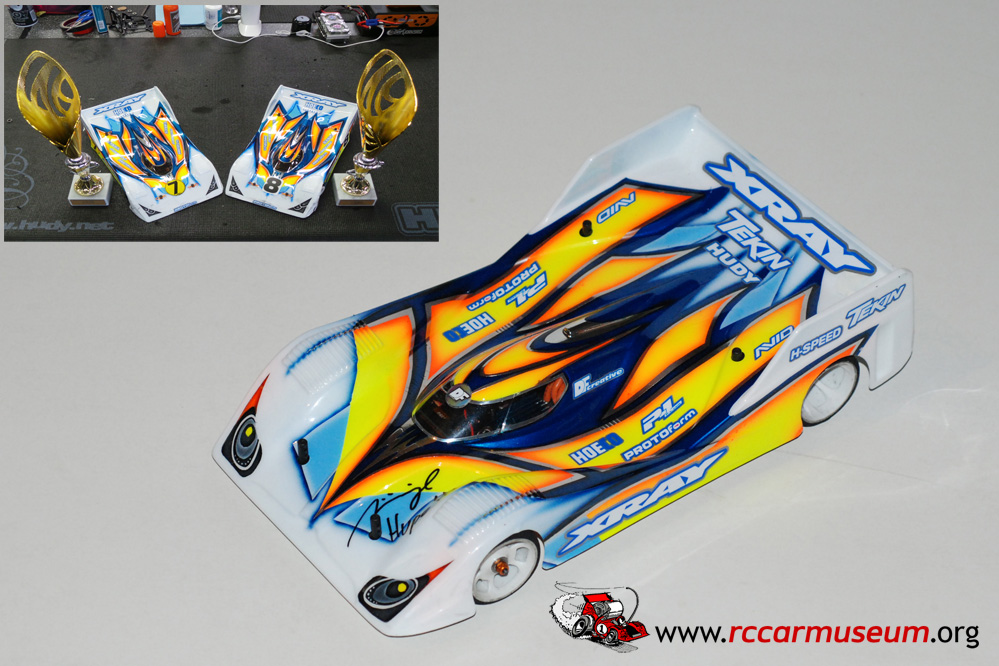 After finishing 5th in both classes at the 1/12 EC 2019 in Trencin/Slovakia Hupo Honigl gave one of his ProLine bodyshells to me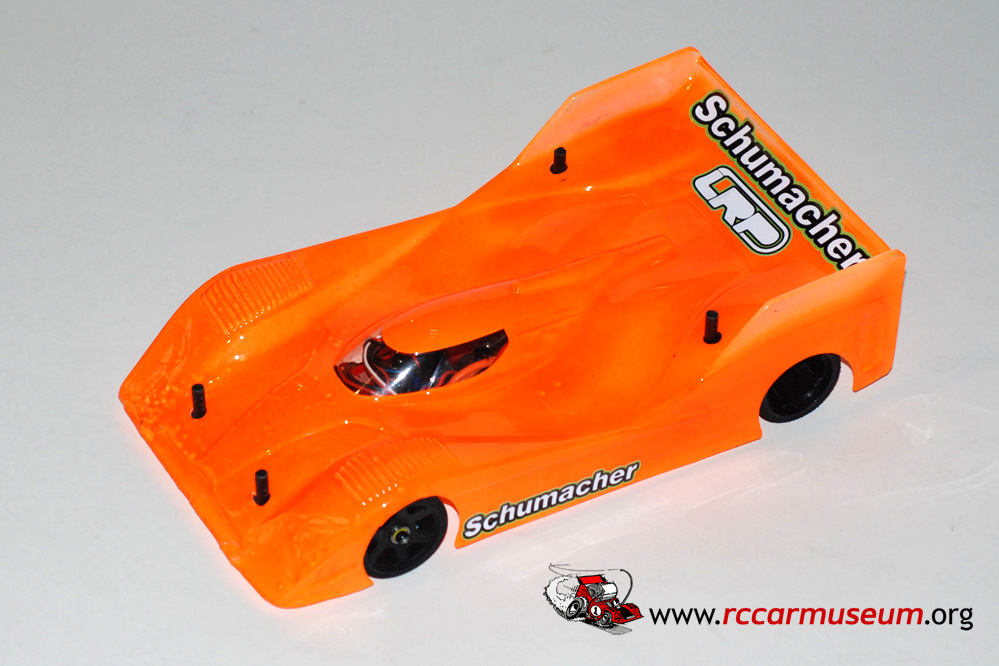 Andy Murrays Schumacher Eclipse2 from the 1/12 EC 2019 in Trencin/Slovakia 2019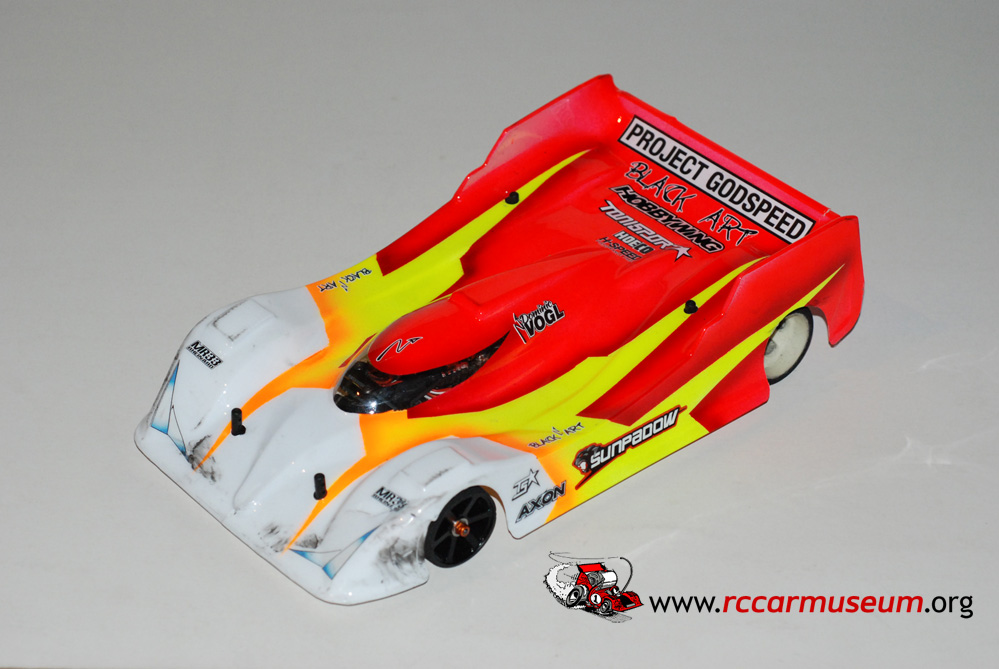 Another donation at the 1/12 EC 2019 – Dominic Vogls BlackArt bodyshell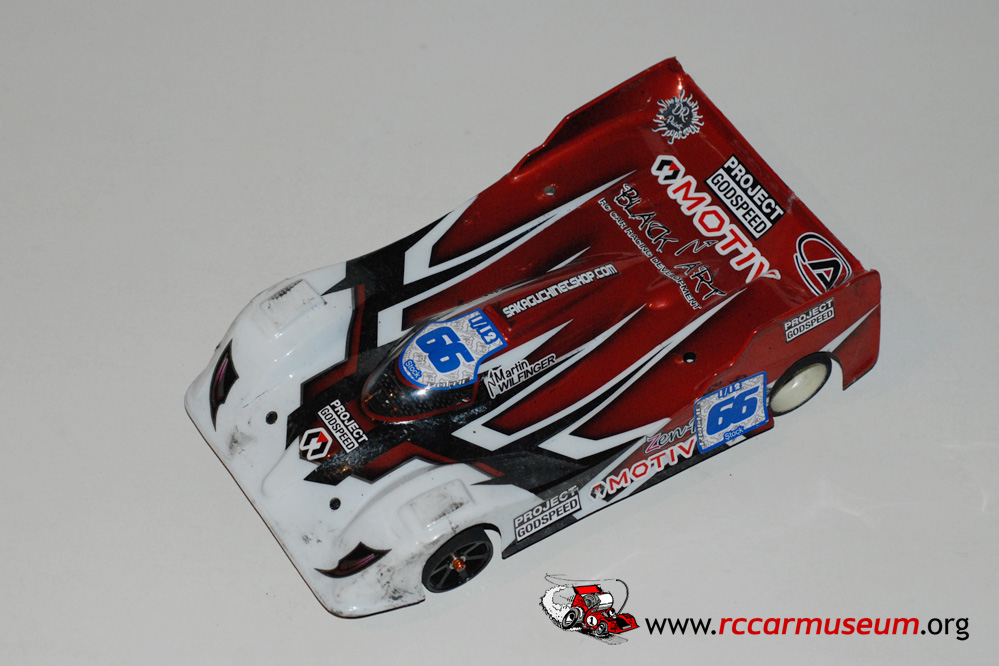 And one more from the 1/12 EC 2019 – Martin Wilfingers Project Godspeed/Blackart bodyshell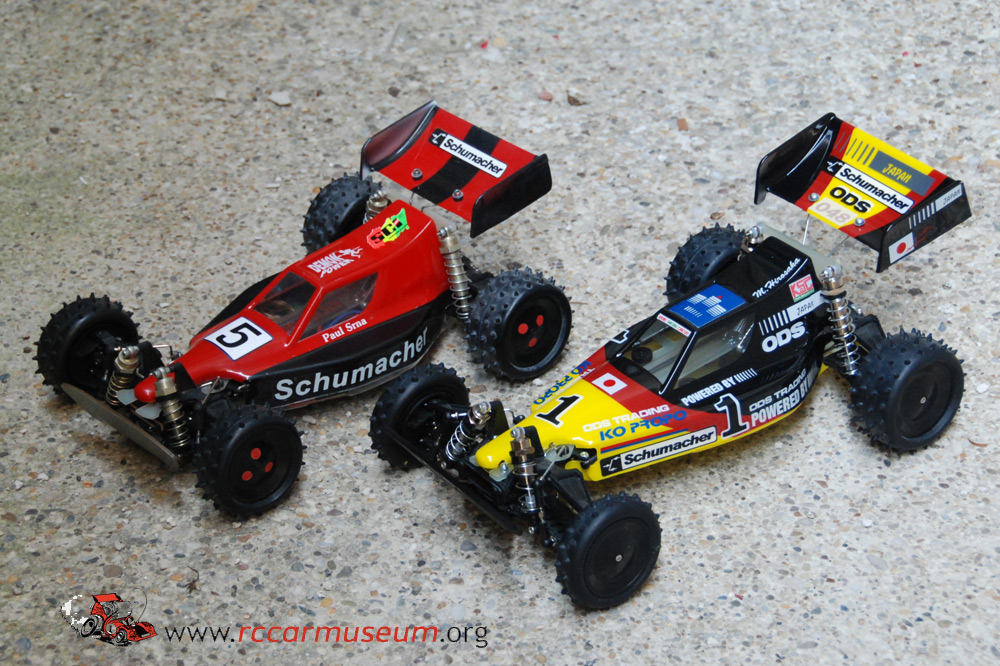 Schumacher Racing celebrated Masami Hirosakas victory at the 1986 Offroad Worlds (Romsey/UK) with the release of a limited edition CAT XLS Masami Replica – here in front of my CAT SWB from 1986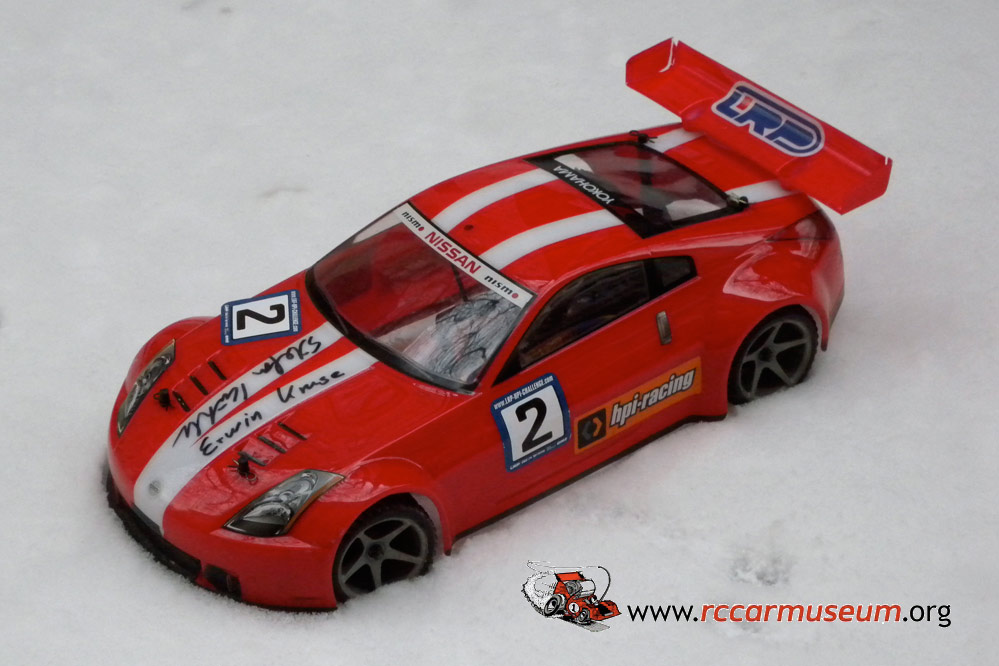 HPI RS4 SuperEP – Signature Edition Car from the famous LRP Ice Racing Events (2005-2015)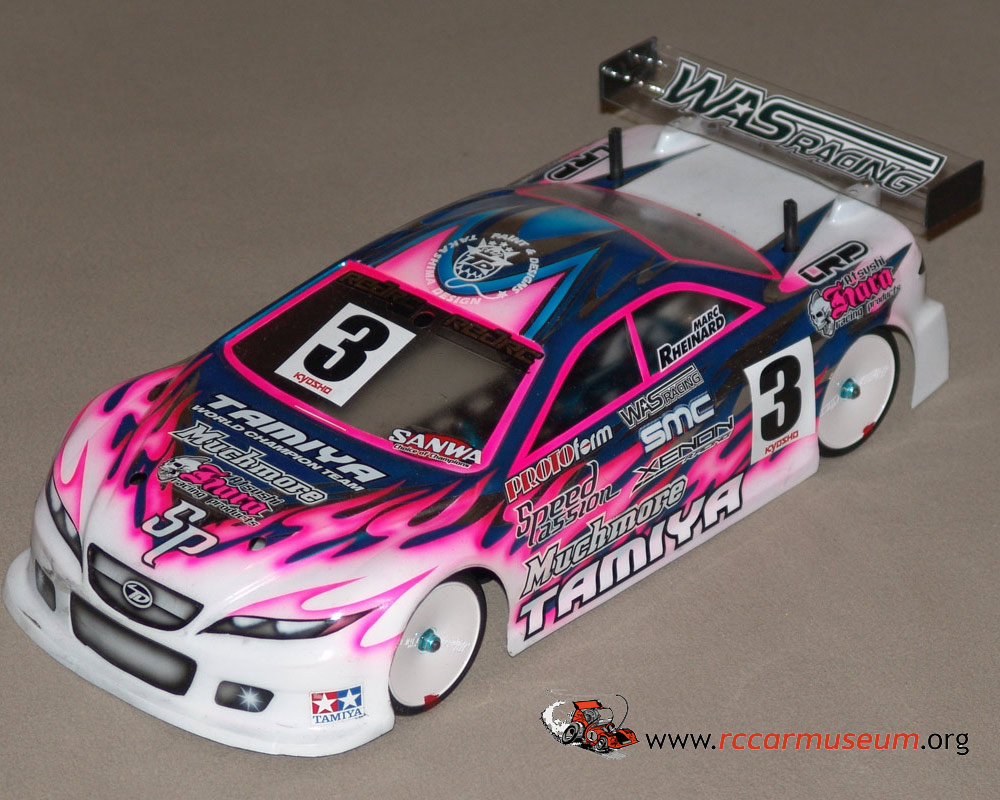 Tamiya TRF – Marc Rheinard (3 times Worlds and multiple European Champion) – European Championships 2009, Torino/Italy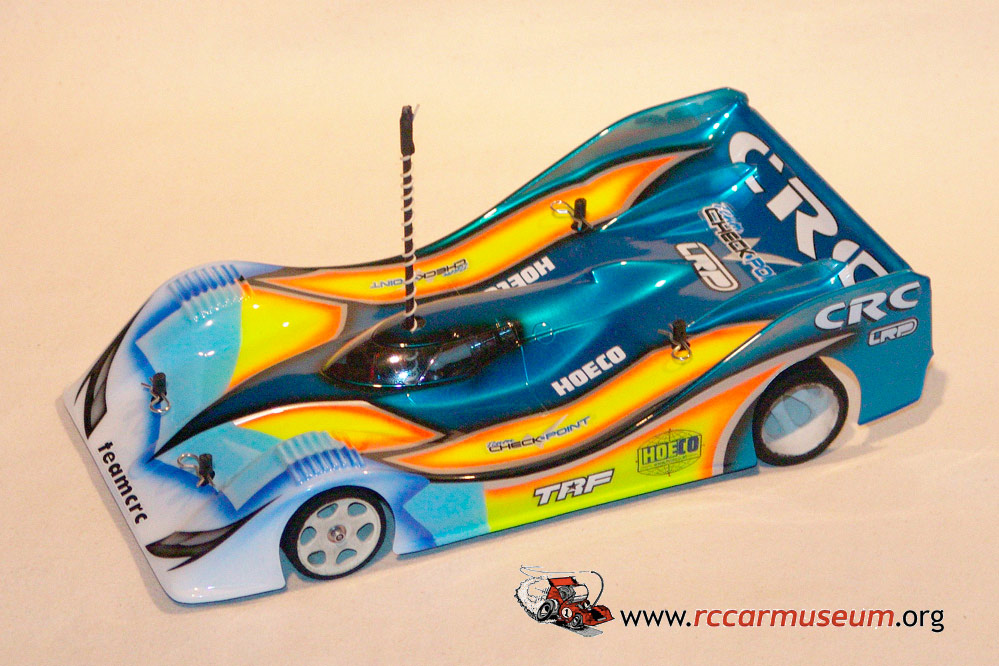 Hupo Honigls winning CRC – 1/12 Indoor Euros 2009, Torino/Italy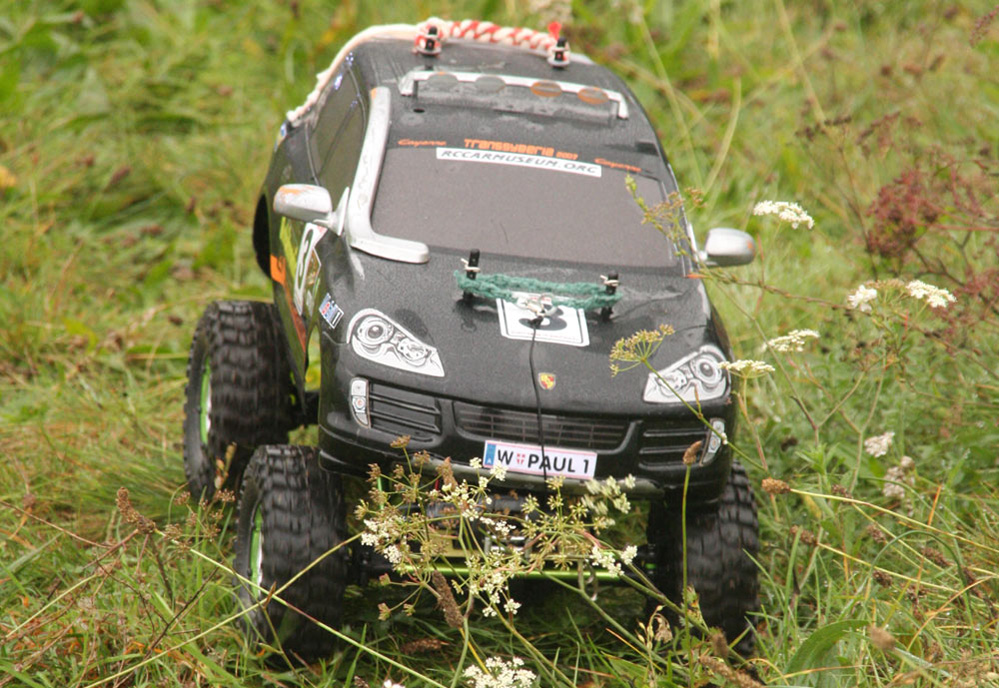 Parker signed my Cayenne AX10 – 1st Recon G6 Europe, October 2014, Retz/Austria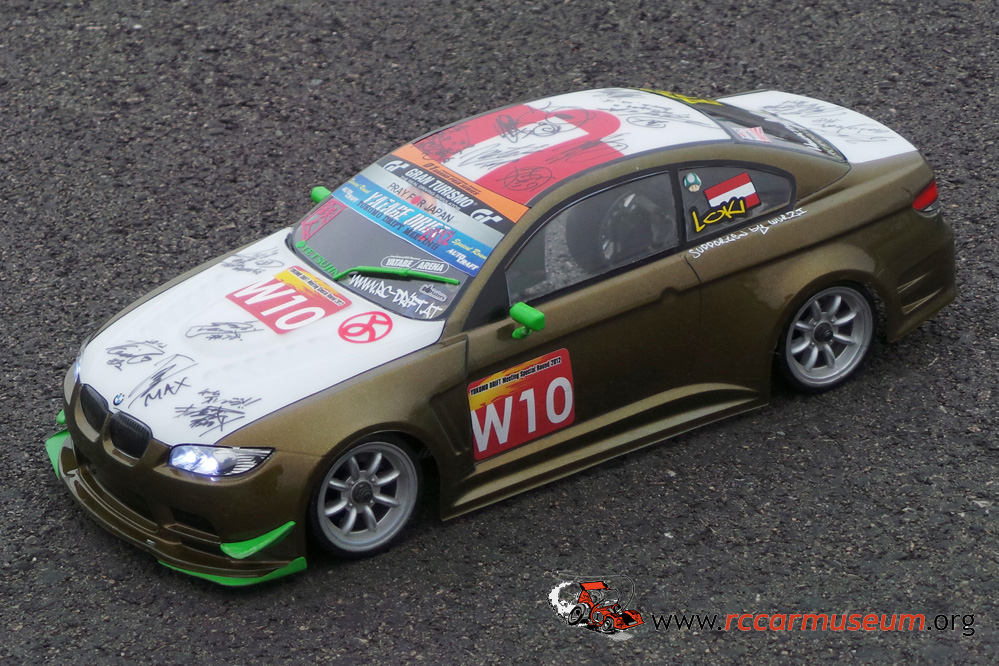 Loki's Driftcar (supported by Wurzi) – Drift–WM 2012 in der Yatabe Arena/Japan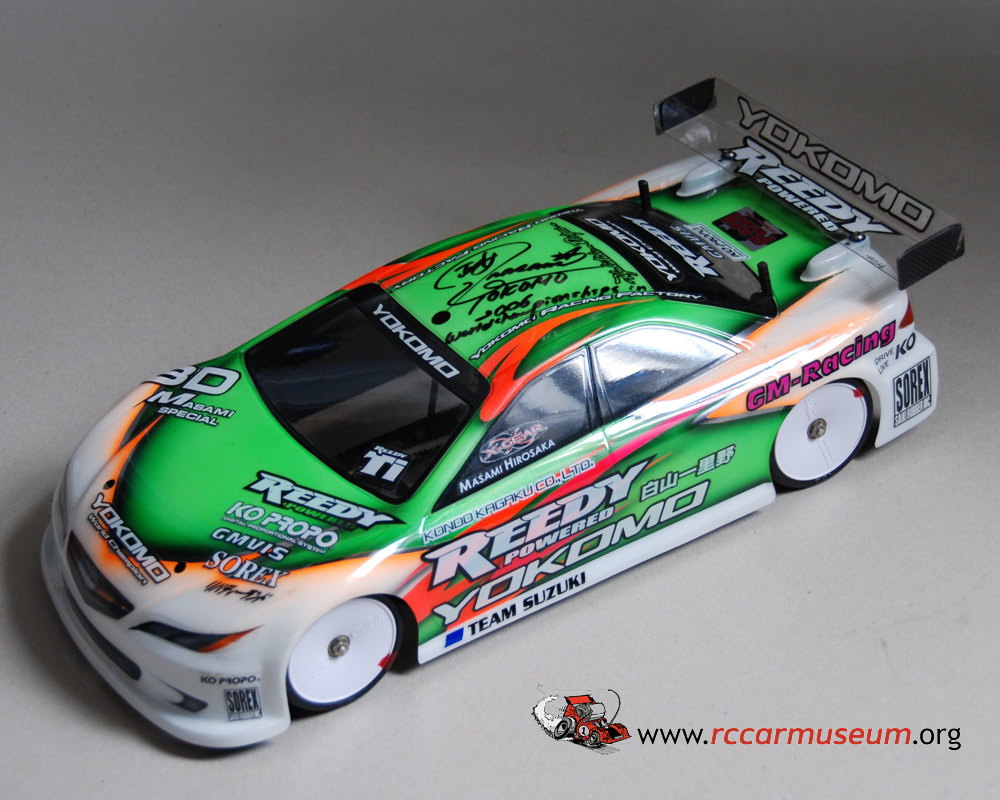 Yokomo TC – Masami Hirosaka (14 times Worlds Champion!)/ISTC WC 2006, Collegno/Italy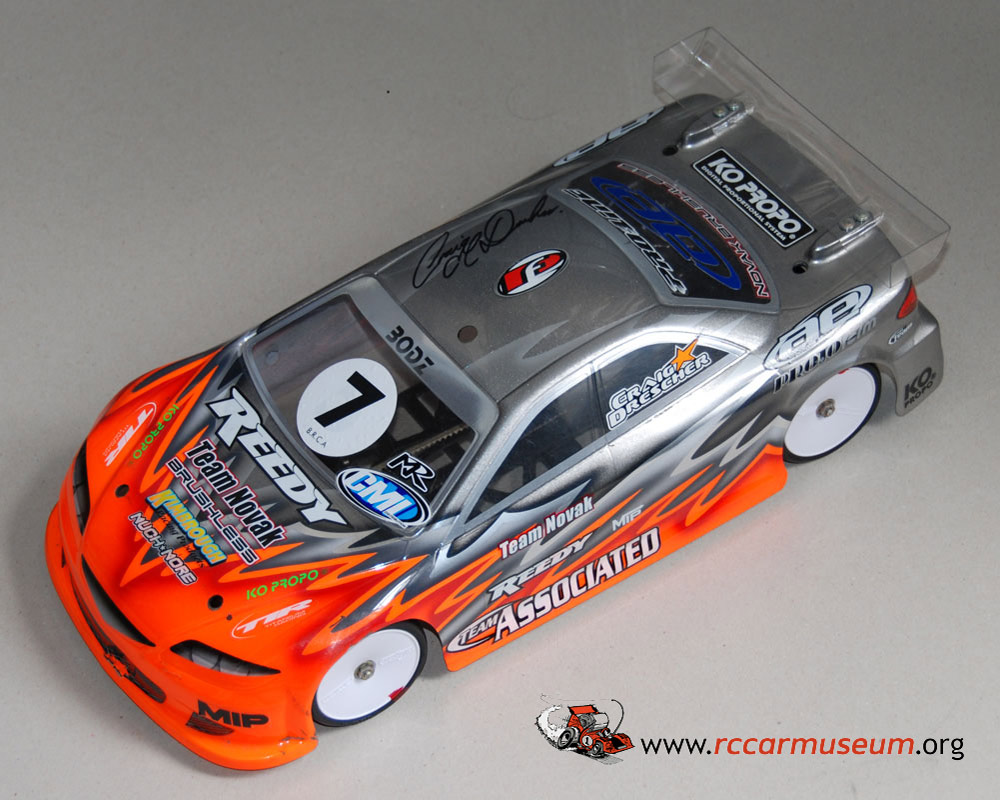 Associated TC5 – Craig Drescher (Multiple European Champion)/ISTC Worlds 2006, Collegno/ Italy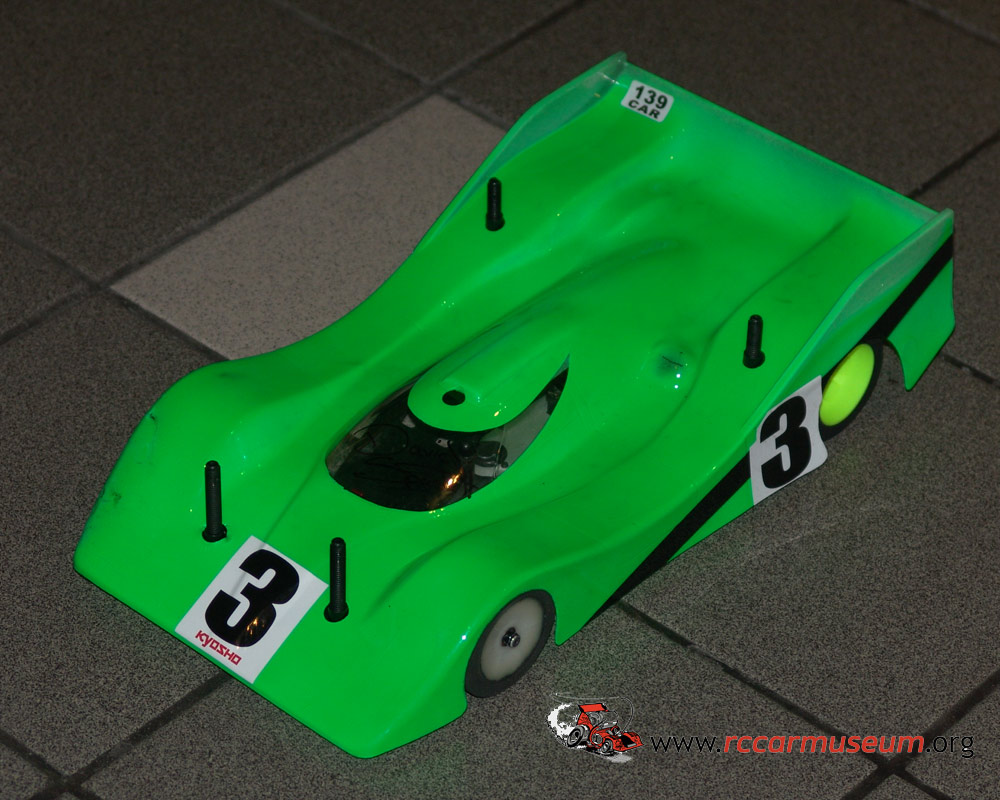 Corally SPX 12 (Practice Body) – David Spashett (Multiple Worlds and European Champion)/ 1/12 WC 2006, Collegno/ Italy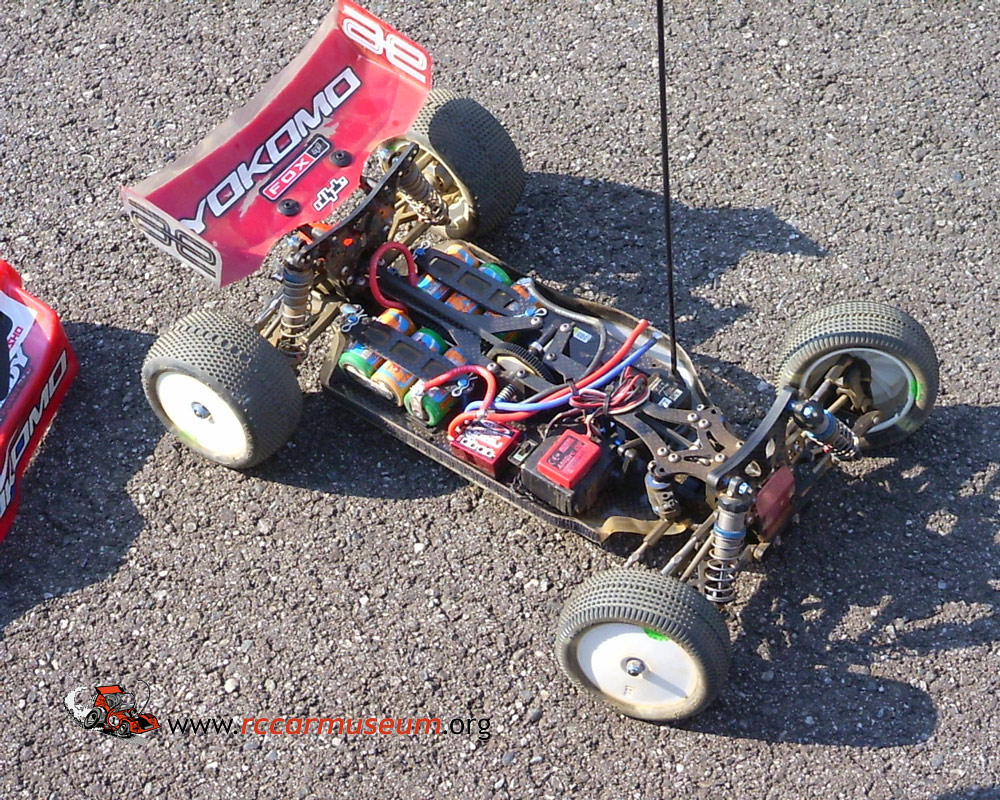 Yokomo BD Max – Neil Cragg (Multiple Worlds and European Champion) – Electric Buggy WC 2005, Collegno, Italy