That's what you got in the kit:
HPI RS-4 (1996)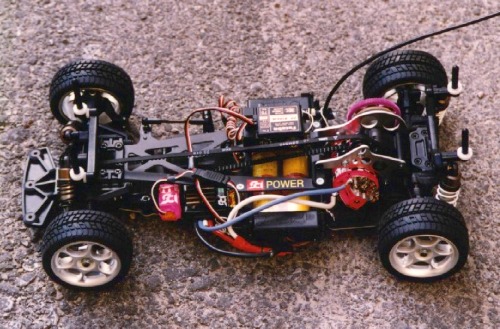 Just add electronics and a motor - and have fun ...
Find some friends and a clean parking lot - and have fun ...
This car handles very good in box stock conditions - just set it up according to the instructions.
It helps, reading through them before building the car!
My car was built in the narrow version - to fit under the Porsche body!
---
Page designed 1998-01-06 by paul.